Talent 25 is a long-term action research programme, stretching over 25 years. The first 4 years begin by working with early years' children and their families offering free cultural and creative activities.
Babies should be aged between  3 and 12 months when they start activities – activities will be accessible, local, relevant, regular, social and enjoyable.
As part of our pilot project, all participating families will get up to 4 years of free opportunities to take part in music, stories, messy play, movement and other creative activities, giving children the chance to have fun and express themselves, and families a chance to bond and spend quality time together.
Our research focusses on early years' children and their families – beginning to understand the interventions needed to increase opportunities and engagement at the earliest possible point.
BBC Radio 4 visited Talent 25 in March 2020 to hear from our team, our families and some of the creative practitioners taking part- you can listen to the feature here.
© De Montfort University 2020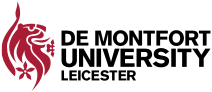 .       

Am I eligible?
You can take part in Talent 25 if you have a baby aged 1 or under and you live in certain parts of Leicester.
Check your postcode here to see if your address is eligible:
Watch our film to find out more