Talent 25 is a long-term action research programme, stretching over 25 years. The first 4 years begin by working with early years' children and their families offering free cultural and creative activities.
Babies should be aged between  3 and 12 months and families need to be living in certain areas of Leicester.
Participating families get free opportunities to take part in workshops exploring music, stories, messy play, movement and other creative activities, giving children the chance to have fun and express themselves, and families a chance to bond and spend quality time together.
During lockdown, our Researchers wanted  to find out how families were coping, and whether creativity was playing a part.  Interviews captured how parents at home were engaging with their babies and children with creative activities they had experienced with Talent 25 . We have summarised the key findings of a full report in an executive summary, which you can read here.
Talent 25 Executive summary report – Nurturing Babies During the COVID-19 Lockdown – Resilience Art and Creativity
BBC Radio 4 visited Talent 25 in March 2020 to hear from our team, our families and some of the creative practitioners taking part- you can listen to the feature here.
© De Montfort University 2021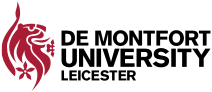 .       

Am I eligible?
You can take part in Talent 25 if you have a baby aged 1 or under and you live in certain parts of Leicester.
Check your postcode here to see if your address is eligible:
Watch our film to find out more